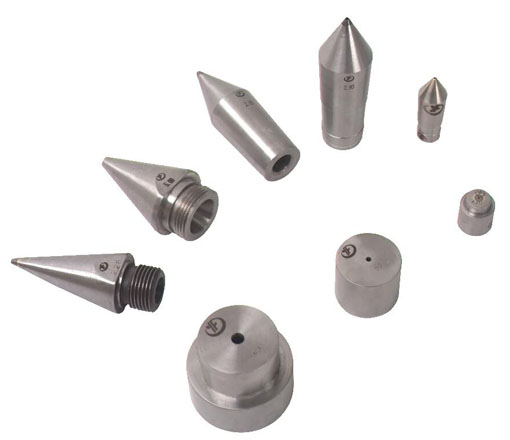 Description of Extrusion tips and dies
1.Extrusion Tips
Manufactured with PCD, Natural Diamond & Tungsten Carbide in hardened steel or solid tool steel.These are manufactured to high concentricity close toleranses & good surface finish to give longer performance in the cable manufacture.
2.Extrusion Dies
Manufactured with solid Tungsten Carbide, tool steel and hastelloy etc. We use high-speed manchines to grind the critical angles and special techniques to give mirror finish, which guarantees the highest performance in the cable manufacture.
We can produce the product to your design and specifications.
Per our experience,stainless steel tip is hard enough for normal wear, however to get longer tip life,we needs diamond or tungsten carbide inserts in the stainless steel tip. We make the dies with natural diamond, polycrystalline diamond, tungsten carbide and high quality Cr12 (tool steel) inserts.


Advantage of our proudct Extrusion tips and dies
Excellent wear resistance
High surface finish
Accurately sized
Longer life
Superior extrusion tip concentricity
Custom-made materials